Press Releases
Wheeler Trigg O'Donnell Announces 2021 Associate Salary Increases
Denver: National trial and litigation boutique Wheeler Trigg O'Donnell (WTO) has announced it will increase associate salaries effective October 1, 2021. First-year associate pay will start at $180,000, which leads the market for Denver-based law firms. Existing and lateral WTO associates will receive increases accordingly.
The announcement was quickly followed by news that the national workplace rankings directory Vault named WTO the #11 Best Midsize Law Firm to Work For in the United States.
"We are proud that we have long been able to attract the nation's top young litigators to practice in Denver," said WTO Partner & Recruiting Chair, Andrew Unthank. "With this salary increase, WTO continues to send a strong message to associates looking for a sophisticated option beyond the coastal law firms."
The scale reflects WTO's status as a national trial and litigation leader while acknowledging the firm's strategy of offering a value proposition superior to its BigLaw competitors in New York, Los Angeles, and other large cities.
"Our model generously rewards lawyers while providing clients with value that our coastal competitors can't match," said Unthank. "At every step, we offer young lawyers unparalleled stand-up and client-facing opportunities to develop into the next generation of trial and litigation leaders. This approach is the keystone of our client value proposition, promote-from-within culture, and continued organic growth."
Unthank himself is a product of this approach. He joined WTO as an associate in 2006 after serving a judicial clerkship and quickly found himself delivering arguments in court. By the time he was elected a partner in 2012, Unthank was leading the defense of major class actions for national clients. Unthank has managed WTO's hiring operations since 2016.
"It's a balancing act to be attractive to recruits and provide the right value to clients," said Unthank. "WTO will always remain competitive on compensation, but we don't define our business goals around maximizing lawyers' compensation. We focus on client service and delivering excellent results. Our clients keep choosing WTO for those results and our value-based fees. Top trial lawyers and litigators choose WTO for our specific combination of a team-oriented environment, national practice, sophisticated clients, early promotion of junior lawyers to stand-up roles, and competitive compensation."

Wheeler Trigg O'Donnell lawyers have taken more than 1,100 trials and arbitrations to verdict or award and 300 appeals to opinion all across the nation, with exceptional results for our clients.
Established in 1998, WTO today numbers more than 90 trial lawyers and litigators. The firm represents sophisticated clients in high-stakes civil trials, appeals, and related litigation ranging from complex commercial to class actions to catastrophic torts.
Attorneys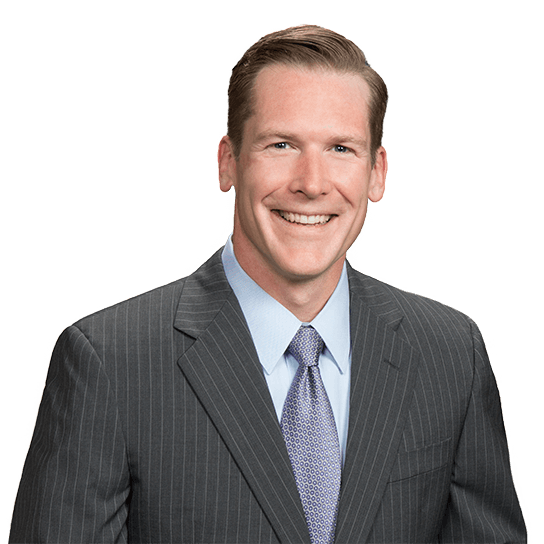 Andrew M. Unthank
Partner & Recruiting Chair
P. 303.244.1897
F. 303.244.1879
View Bio