Press Releases
WTO's Linda J. Knight Elected to FDCC
Denver: Wheeler Trigg O'Donnell (WTO) Of Counsel Linda Knight has been elected to membership in the Federation of Defense & Corporate Counsel (FDCC).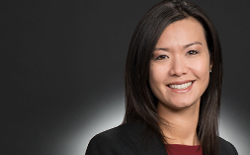 WTO Of Counsel Linda Knight
The FDCC is an invitation-only organization comprised of defense attorneys, corporate counsel, and insurance industry leaders who have achieved professional distinction during their careers. The organization is dedicated to promoting knowledge, fellowship, and professionalism of its members as they pursue the course of a balanced justice system and represent those in need of a defense in civil lawsuits. The organization has about 1400 members from the United States and around the world.
"This is a well-deserved recognition for Linda as an outstanding trial lawyer," said WTO Partner and former FDCC Board Member Terence Ridley. "Linda stands out as a next-generation leader in our firm and the legal industry." She joins Ridley and four other WTO attorneys in FDCC membership, including Past FDCC President Jack Trigg.
Linda has served as national trial counsel for insurers and their insureds in 17 states. She brings exceptional creativity to bear for clients when reading juries and judges in diverse jurisdictions. Linda is a 2007 graduate of the University of Denver Sturm College of Law. Prior to joining WTO, she served as a judicial clerk to The Hon. Michael L. Bender of the Colorado Supreme Court.
Wheeler Trigg O'Donnell lawyers have taken more than 1,300 trials, arbitrations, and appeals to verdict, award, or opinion in 45 states and Washington, D.C., with exceptional results for our clients. Established in 1998, WTO currently numbers more than 110 lawyers. The firm represents sophisticated clients in high-stakes civil trials, appeals, and related litigation ranging from complex commercial to class actions to multidistrict litigation.