Press Releases
Carolyn Fairless Named 2018 Top Litigator
Denver: Law Week Colorado named Carolyn Fairless, managing partner of the national litigation boutique Wheeler Trigg O'Donnell (WTO), a 2018 Top Litigator. The newspaper honored seven Colorado attorneys for their exceptional trial, litigation, and appellate work in 2017. Fairless was noted for winning "a significant case nearly every other month" last year.
Law Week publishes the Top Litigator awards annually to "identify the leading trial attorneys in the state who had the biggest wins (and saves) in the courtroom last year."
Fairless achieved six noteworthy victories in 2017:
Three jury trials and one arbitration;
A TRO involving an unprecedented use of a covenant not to compete; and
Rule 12 dismissal (before the significant costs of discovery) of claims exceeding $500M for an AmLaw 200 law firm based in the Midwest.
She also handled numerous other cases and matters, all while serving as managing partner of a 100-lawyer firm.
"Law Week got this award right," WTO Chairman Michael O'Donnell said. "Carolyn is a trusted and highly accomplished trial attorney and an outstanding leader within our firm. WTO is lucky to call her our managing partner."
In its profile, Law Week highlighted the calm, cool, and compassionate demeanor with which Fairless engages clients and approaches litigation, even when facing last-minute deadlines and unexpected events. During a trial in Kentucky, for instance, the second-chair attorney had an emergency appendectomy. Once she confirmed he would be okay, Fairless took it in stride and adapted her examinations to proceed solo until help could arrive from Colorado.
"It all goes down to being super prepared to deal with things when they happen," Fairless told the newspaper. "And having a great team around you because they will save your bacon," she added, acknowledging the WTO paralegal who flew overnight to be in court to help present evidence at 9:00 am the following morning.
This recognition adds to a growing list of accolades for Fairless. In 2017, the Minority Corporate Counsel Association named Fairless a Top 10 Rainmaker nationwide. Fairless is ranked in Chambers USA, Super Lawyers, and Benchmark Litigation, which has listed her among the Top 250 Women in Litigation in the U.S. for five consecutive years. Last year, Best Lawyers named Fairless the Denver Lawyer of the Year for Professional Malpractice Law – Defendants.
Contact: Matt Plavnick | 303.244.0103 | plavnick@wtotrial.com
Since 2004, Wheeler Trigg O'Donnell lawyers have won 140 trial verdicts and complex arbitrations, and 78 significant appeals nationwide for our clients. Established in 1998, WTO currently numbers 100 lawyers. The firm represents sophisticated clients in high-stakes civil trials, appeals, arbitrations, and related matters, including class actions, mass torts, and multidistrict litigation.
Attorneys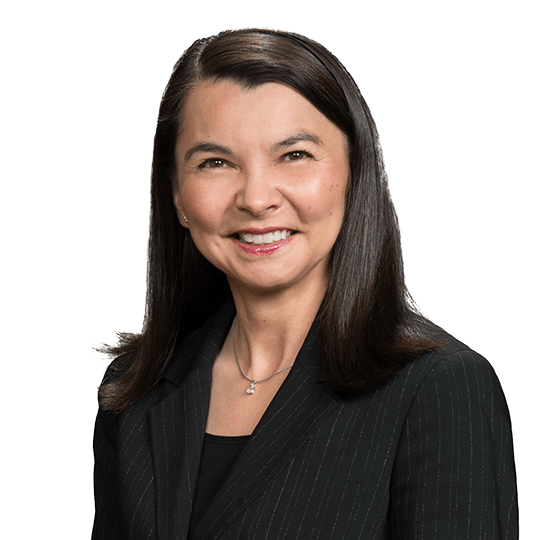 Carolyn J. Fairless
Co-Managing Partner
P. 303.244.1852
F. 303.244.1879
View Bio