Experience Shows.
More Trials. Better Advocacy.
"Lawyering at
its essence."
—The National Law Journal
When all is on the line, we're all in.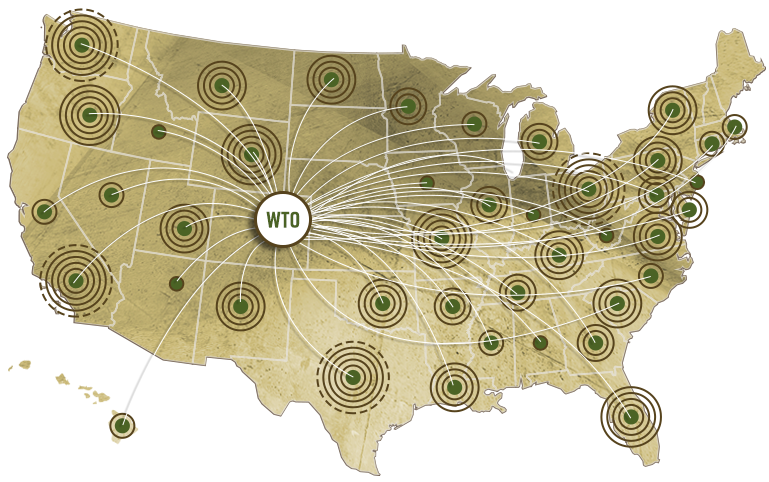 The Numbers
speak for themselves
1,100+
Trials & Arbitrations
45 States & DC
Verdicts Reached
Praise for WTO
"At the core of industry-changing matters."
—The American Lawyer
"They are relentless, very smart, and play to win—
and win big."
—BTI Consulting
"A dominant litigation boutique celebrated for its talent in civil trials."
—Chambers USA
Trials, Litigation & Appeals
Wheeler Trigg O'Donnell lawyers practicing today have taken more than 1,100 trials and arbitrations to verdict or award and hundreds of appeals to opinion all across the nation, with exceptional results for our clients.
Established in 1998, WTO currently numbers approximately 100 trial lawyers and litigators. The firm represents sophisticated clients in high-stakes civil trials, appeals, and related litigation ranging from complex commercial to class actions to catastrophic torts.
View More