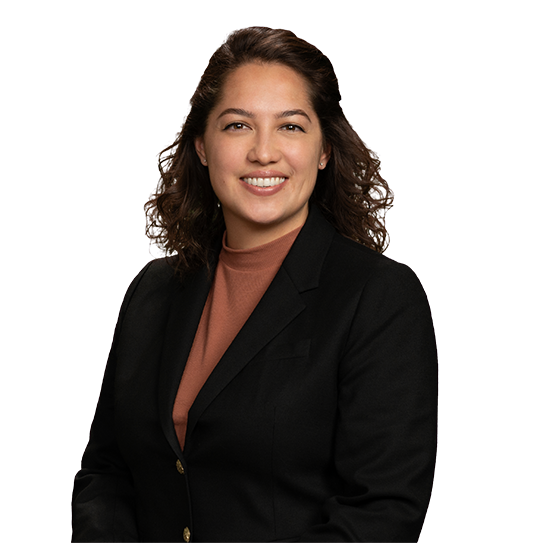 Chloe R. Mercado
Attorney Recruiting Manager
P. 303.244.1855
|
F. 303.244.1879
Education
University of California, Los Angeles
Biography
Chloe Mercado is the first point of contact for attorneys and law students who are interested in joining Wheeler Trigg O'Donnell. As WTO's Attorney Recruiting Manager, Chloe works with the chairs of the attorney recruiting committee and the executive team to recruit and integrate top lawyers who have outstanding academic records, litigation experience, and a passion for trial advocacy.
Chloe cultivates internal relationships with WTO's lawyers in order to best understand the needs of the firm, and facilitates candidate experience from start to finish She is also involved in growing the firm's summer law clerk programs, particularly through the firm's involvement in regional OCI, the Leadership Council on Legal Diversity (LCLD) and the Colorado Pledge to Diversity.
Chloe has over six years of experience in recruiting, including four years at Southwestern Law School in Los Angeles where she managed OCI and other recruiting initiatives for law students and new attorneys seeking employment. Prior to joining WTO, Chloe was on the University Relations team at DISH Network where she recruited undergrad and MBA students for internship and post-grad opportunities across 20+ business functions including IT, operations, analytics, and marketing. Chloe is an active member of the National Association for Law Placement (NALP), the Denver Area Legal Recruiting Association (DALRA), and the Association of Legal Administrators—Mile High Chapter (ALA).
For information about a legal career at Wheeler Trigg O'Donnell, please visit the Careers page on the firm's website, www.wtotrial.com, or email a cover letter, resume, and law school transcript to attorney.careers@wtotrial.com. Address correspondence to Chloe Mercado, Attorney Recruiting Manager.
Other Experience
DISH Network, University Relations Recruiter
Southwestern Law School, Senior Recruitment Coordinator
Legal Memberships, Activities, and Honors
Member, National Association for Law Placement
Treasurer, Denver Area Legal Recruiting Association
Member, Association of Legal Administrators—Mile High Chapter