Events
Civil Suits and DORA Investigations: Navigating Parallel Proceedings
Date: 01.16.20
Time: 4:00 pm
Location: Wheeler Trigg O'Donnell LLP, 370 17th Street, Suite 4500, Downtown Denver
Sponsored By: Colorado Defense Lawyers Association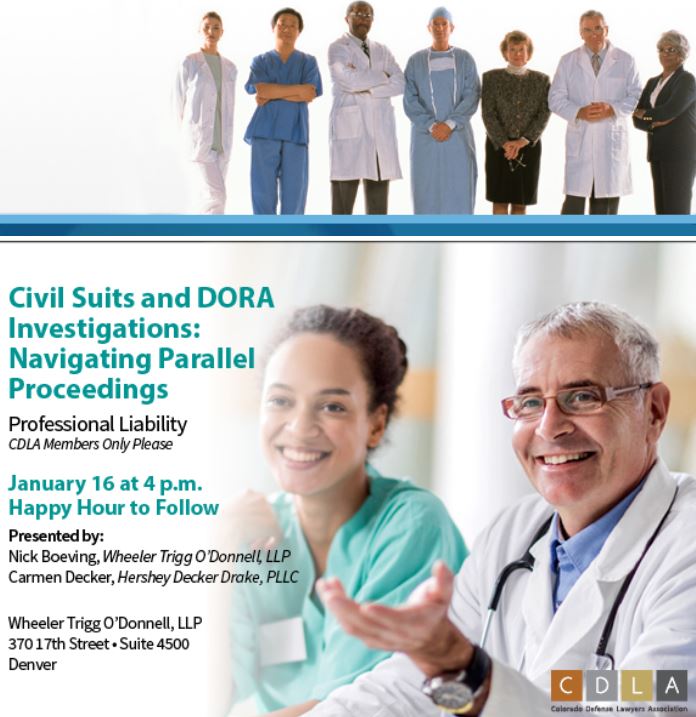 This program will discuss and explore the challenges defense counsel encounter when simultaneously defending a civil suit against a medical provider (nurse or doctor) and responding to a disciplinary proceeding instituted by the Colorado Medical or Nursing Board. Some of the issues to be addressed include:
What if the provider's interest in the DORA proceeding and the litigation strategy diverge?
Discoverability and use of evidence from one proceeding in the other.
Unique issues that arise in federal litigation (such as 42 U.S.C. § 1983 actions).
Applicability of state peer review privileges in federal litigation.
Register here - CDLA Members Only Please