Press Releases
Colorado Bar Association and WTO Partner LaMar Jost Launch SOLACE
Denver: The Colorado Bar Association, in close collaboration with LaMar Jost, a partner at Wheeler Trigg O'Donnell (WTO), recently launched a new CBA program called SOLACE, "Support of Lawyers/Legal Personnel – All Concern Encouraged." SOLACE exists for the simple purpose of connecting lawyers and legal professionals experiencing adverse, life-changing events with volunteers in the legal community who wish to help. Jost serves as the program chair.
SOLACE addresses needs ranging from unique medical conditions to a catastrophic event, such as a house fire, in a legal professional's life. Volunteers lend support in a multitude of ways. Examples of assistance include donating gift cards, meals, or rare blood types; helping in the home, running errands, or facilitating child care; offering transportation support—including donating frequent flier miles to enable medical treatments or bring distant loved ones together; or installing a wheelchair ramp in a home. Assistance may be as diverse as an individual's needs and volunteers' abilities allow.
CBA President Dick Gast says the program's time in Colorado is now. "CBA members are so concerned for the welfare of all in the legal community. Especially in Colorado, I think, the bar association is a family. SOLACE is as powerful for the help it provides those in need as it is for the opportunities it creates for CBA members to do something when one of our own is down."
SOLACE is simple and straightforward. That is perhaps why it has been so successful in other states, such as Georgia, Louisiana, and Wyoming. When a legal professional is in need or knows someone in need in the legal industry, a single email starts a chain of events. Jost, as program chair, ensures the call for support fits within the parameters of the SOLACE program. Assuming it does, Jost shares the request with members of the CBA and connects a volunteer committee member or interested volunteer with the person in need. SOLACE is not a prayer group and does not solicit monetary contributions. SOLACE is dedicated to action in times of need and seeks only direct assistance or donations in kind.
"We all travel through low points in life," says Jost, who learned of the program through attorneys in other states and conceived to launch it in Colorado. "I think lawyers are good at solving problems but bad at asking for help. This program brings together all our problem solvers with individuals who can confidentially ask for assistance."
SOLACE is a natural next step for Jost, who has long devoted his community efforts to direct service. He volunteered for several years with the Colfax Community Network to serve impoverished families who fell between the cracks when it came to government assistance; provided help and support to suicide prevention/mental health groups after his sister committed suicide; raised over $20,000 for various small charitable organizations through self-started fundraisers at WTO; and has spent significant time just sitting with families and babies in the Neonatal Intensive Care Unit, to which he also has a personal connection. "It just helps knowing someone else cares," according to Jost.
Jost's personal experiences drove him in launching SOLACE. He encourages volunteers in the legal profession to find their own meaningful ways to help legal professionals in need. And, as Jost points out, one of SOLACE's greatest attributes is that it exists to help all legal professionals. "Lawyers need help, but let's not forget, there are so many people in this field who also need help, and they often don't have the types of resources lawyers may have—financial and otherwise—to get through a hard time. SOLACE is for paralegals, legal secretaries, law firm support staff, court reporters, judges, law clerks, court administrators, and law students—pretty much anyone connected with the practice of law. That's powerful."
WTO's managing partner, Carolyn Fairless, lauds Jost's role in SOLACE. "This is a wonderful program that will help many people struggling with personal challenges. We're very proud of LaMar for giving back in this way, and for his role in launching this program in Colorado."
For information about how you or someone you know might receive help through SOLACE, email SOLACE@cobar.org or visit http://www.cobar.org/SOLACE.
Contact: Matt Plavnick | 303.244.0103 | plavnick@wtotrial.com
Since 2004, Wheeler Trigg O'Donnell lawyers have won 140 trial verdicts and complex arbitrations and 76 significant appeals nationwide for our clients. Established in 1998, WTO currently numbers 100 lawyers. The firm represents sophisticated clients in high-stakes civil trials, appeals, arbitrations, and related matters, including class actions, mass torts, and multidistrict litigation.
Attorneys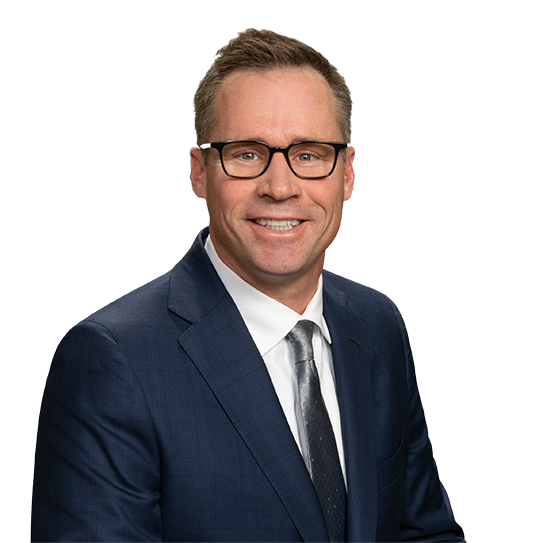 LaMar F. Jost
Partner
P. 303.244.1905
F. 303.244.1879
View Bio