Press Releases
Denver Business Journal Selects Carolyn Fairless to 2016 Power Book
Denver: The Denver Business Journal has named Wheeler Trigg O'Donnell (WTO) Managing Partner Carolyn Fairless its 2016 Power Book winner in the area of law. Fairless was honored at a September 23 reception alongside 10 other Power Book winners.
In recognizing Fairless, the DBJ cites her firm leadership and full-time trial practice, highlighting her professional liability defense for other lawyers. "Fairless," the paper writes, "is bullish in her protection of lawyers but maintains a grace-under-fire coolness."
As evidence, the newspaper recounts that Fairless "balances the leadership role with her own very complex litigation cases that have her speeding from a jury trial in Douglas County to oral arguments in the Colorado Supreme Court in the same day – and winning them both."
"Many of the skills which make Carolyn an exceptional trial lawyer also make her a special manager," said WTO Chairman Michael O'Donnell. "It is my privilege to watch her lead our attorneys and staff and serve the firm's clients at the highest degree of professional excellence."
Under Fairless, WTO has consistently appeared among the DBJ's Best Places to Work in its annual survey. In 2016, WTO ranked #2 among extra-large companies and was the best overall among law firms. Vault named WTO the #5 Best Midsize Law Firm to Work For nationwide in 2016. For the past two years, the National Law Journal has named WTO to its annual Midsize Hot List, which features just 20 firms in the country.
Such recognitions reinforce the firm's reputation as a top Denver business. "[These are] the most meaningful awards we can receive," said Fairless of the Best Places to Work recognition. "We attract top talent locally and nationally to WTO for its culture of excellence, collegiality, and respect. People are excited about the work they do here."
Simultaneous to serving as WTO's managing partner, Fairless has achieved numerous client successes, including winning before the Colorado Supreme Court and the Tenth Circuit U.S. Court of Appeals in 2016, a trial verdict for Pepsi Bottling Group in 2015, and back-to-back jury trial verdicts for law firm clients in just four weeks in 2014.
Fairless is ranked in Chambers USA, the leading rankings directory in the legal industry. Best Lawyers recently named her the 2017 Lawyer of the Year for Professional Malpractice Law Defense – Denver. For three consecutive years Benchmark Litigation has named Fairless to the Top 250 Women in Litigation nationwide.
Contact: Matt Plavnick | 303.244.0103 | plavnick@wtotrial.com
Over the past decade, Wheeler Trigg O'Donnell lawyers have won 83 complete trial verdicts, 41 complex arbitrations, and 67 significant appeals nationwide for our clients. Established in 1998, WTO currently numbers 100 lawyers. The firm represents sophisticated clients in high-stakes civil trials, appeals, arbitrations, and related matters, including class actions, mass torts, and multidistrict litigation.
Attorneys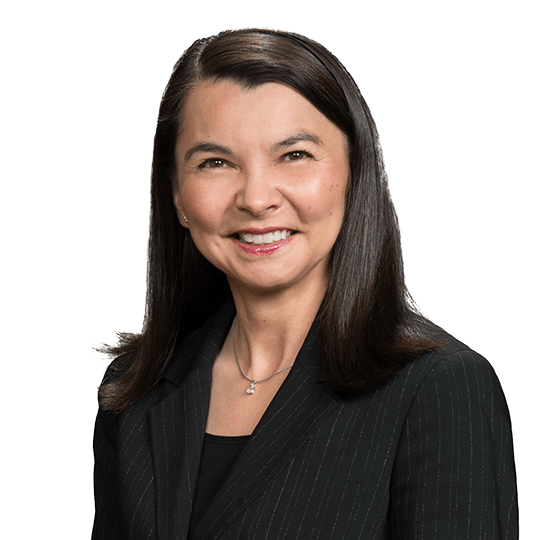 Carolyn J. Fairless
Co-Managing Partner
P. 303.244.1852
F. 303.244.1879
View Bio