Press Releases
Malcolm Wheeler Receives PLAC Lifetime Achievement Award
DENVER: In October, the Product Liability Advisory Council, Inc. (PLAC) honored Malcolm Wheeler, a partner with the civil litigation firm Wheeler Trigg O'Donnell LLP, with a lifetime achievement award. PLAC is a non-profit association with over 120 corporate members representing a cross-section of American and international product manufacturers that seek to improve and reform product liability laws. Since 1983 PLAC has filed over 800 amicus curiae briefs in both state and federal courts presenting the broad perspective of product manufacturers seeking fairness and balance in the application and development of the law as it affects product liability. Mr. Wheeler was recognized for his many trial, appellate, speaking, and writing contributions to PLAC's advocacy work on behalf of product manufacturers.
Mr. Wheeler's practice focuses on large and complex business litigation and product liability litigation, especially nationwide pattern litigation, class actions, and major appeals. He has defended manufacturers in several highly publicized cases, including the Pinto criminal prosecution, the damages phase of the Kearns windshield-wiper patent case, the first "no airbag" case tried to verdict, the first defective airbag case tried to verdict, and numerous cases in the medical device, pharmaceutical, chemical, automotive, and appliance industries. He has briefed and argued cases in the United States Supreme Court, United States Courts of Appeals, and state appellate courts throughout the country.
A Fellow in the American College of Trial Lawyers, Mr. Wheeler is listed in Chambers USA 2008 as one of the top handful of product liability lawyers nationwide, in The Best Lawyers in America 2009 for product liability defense and personal injury defense, and in Colorado Super Lawyers 2008 as one of the top ten lawyers in Colorado.
Attorneys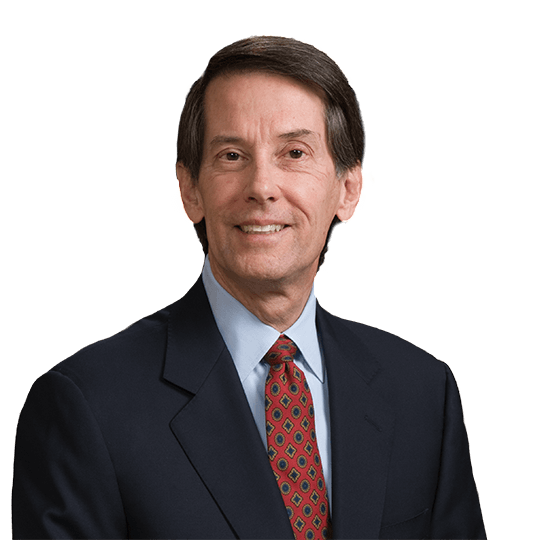 Malcolm E. Wheeler
Counsel Emeritus
P. 303.244.1870
F. 303.244.1879
View Bio