Press Releases
Carolyn Fairless Named One of "Five Female Attorneys Who Will Make an Impact Over the Next 10 Years"
DENVER: At its 10th Annual Raising the Bar Dinner, The Colorado Women's Bar Association Foundation honored Wheeler Trigg O'Donnell's managing partner, Carolyn Fairless. The 2015 Raising the Bar theme was "Women to Watch: Five Female Attorneys Who Will Make an Impact Over the Next 10 Years."
The Raising the Bar dinner is the CWBA Foundation's premier annual event, drawing a crowd of over 400 attendees. This year's theme recognizes the growing roles women leaders are playing in all aspects of the law. Alongside Fairless, distinguished honorees included Colorado Attorney General Cynthia Coffman and Denver Deputy City Attorney Cristal Torres DeHerrera.
In selecting Fairless, the CWBA Foundation cited Fairless's ardent commitment to mentoring younger lawyers, even as she manages a 100-lawyer litigation firm with a nationwide practice and maintains her own full-time practice in professional liability defense and complex commercial litigation. Fairless also provides pro bono legal services to the Eating Disorder Center of the Rockies and commits significant time and resources to arranging homes for rescued shelter dogs.
In accepting the award, Fairless discussed the importance of family and mentors to her career. She also talked about the people she works so tirelessly to represent: "My clients themselves are lawyers and practice law at the highest levels. It is a privilege to be their lawyer."
Fairless left the audience with a parting thought, which illuminates what drives her to give so generously of her time. "My life has changed in different ways at different times because of people who took five seconds to encourage me. Five seconds. If you see someone with potential and talent, please take five seconds to encourage them. You might change that person's life for the better."
Wheeler Trigg O'Donnell LLP represents some of the nation's best-known entities and professionals in civil disputes that threaten their businesses, brands, reputations, people, and relationships. In the past five years alone, WTO lawyers have tried over 45 cases to verdict nationwide. Our lawyers serve as national counsel in high-stakes trials, appeals, arbitrations, and related complex matters, including class actions, mass torts, and multidistrict litigation.
Attorneys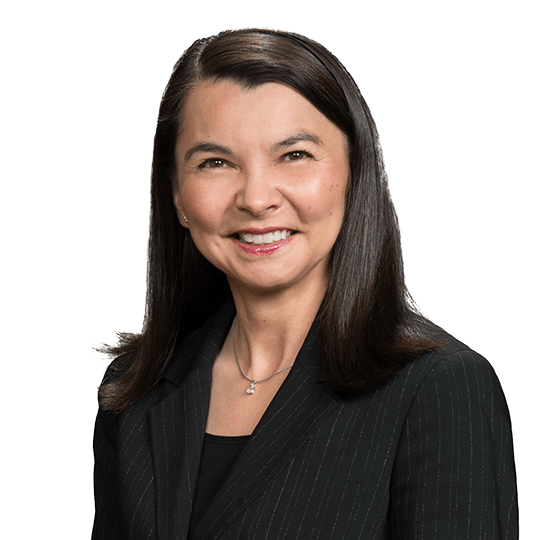 Carolyn J. Fairless
Co-Managing Partner
P. 303.244.1852
F. 303.244.1879
View Bio