Events
Meet & Greet: Newly Appointed CU Law Dean James (Jim) Anaya
Date: 08.17.16
Time: 2:00 pm - 3:00 pm
Location: 370 17th Street, Suite 4500, Downtown Denver, Republic Plaza
Sponsored By: Wheeler Trigg O'Donnell LLP
CU-Boulder Names James Anaya New Dean of Law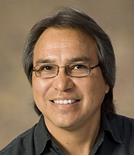 University of Colorado Boulder Provost Russell L. Moore announced the appointment of James (Jim) Anaya, a Regents' Professor and James J. Lenoir Professor of Human Rights Law and Policy at the University of Arizona, as dean of the law school. Anaya will begin his duties on Aug. 8, 2016.
Anaya's teaching and writing focus on international human rights and issues concerning indigenous peoples.
"As a legal scholar and practitioner, Jim Anaya for decades has not only contributed distinctive quality, character and importance to legal theory, but he also has advanced protections for indigenous peoples around the globe," said Moore. "His devotion to the development and application of the legal canon and his thoughtful approach as a leader epitomize the desired attributes of a dean, and we are delighted that he's joining CU-Boulder."
Among Anaya's numerous publications are his acclaimed book, Indigenous Peoples in International Law, and his widely-used co-authored textbook, International Human Rights: Problems of Law, Policy and Practice.
In addition to his academic, field and literary work, Anaya has litigated major indigenous rights and human rights cases in domestic and international tribunals including the Supreme Court of the United States, the Inter-American Court of Human Rights and the Caribbean Court of Justice.
"I'm excited to join a law school that is at the leading edge of innovation in legal education and scholarship," said Anaya. "I look forward to becoming part of Colorado Law's vibrant community of students, alumni, faculty and staff who are dedicated to excellence; and to working with the larger legal community in Colorado and beyond in ways that can build on what Colorado Law is already doing to serve our profession and the public."
For his work from 2008 to 2014 as the United Nations Human Rights Council's Special Rapporteur on the rights of indigenous peoples, Anaya was nominated for a Nobel Peace Prize. In his role as the special rapporteur, Anaya examined and reported on conditions of indigenous peoples worldwide and responded to allegations of human rights violations against them. His work was conducted through in-country visits and direct contacts with governments.
Among his noteworthy activities, Anaya participated in the drafting of the United Nations Declaration on the Rights of Indigenous Peoples and was the lead counsel for the indigenous parties in the case of Awas Tingni v. Nicaragua. The case represents the first time the Inter-American Court of Human Rights upheld indigenous land rights as a matter of international law.
Anaya joined the University of Arizona in 1999 after serving 11 years on the faculty at the University of Iowa. He also has been a visiting professor at Harvard University, the University of Toronto and the University of Tulsa, and an adjunct professor at the University of New Mexico.
He received a bachelor's degree from the University of New Mexico and a law degree from Harvard Law School.
In August 2015, Moore announced Colorado Law Dean Philip J. Weiser will step down and return to the faculty this July. Weiser will continue to serve as the executive director of the Silicon Flatirons Center for Law, Technology and Entrepreneurship and the campus entrepreneurship initiative.
"I am grateful to Phil Weiser for his dedication and leadership over the past five years," said Moore. "The strides the law school has made under his direction have been impressive and we look forward to his continued presence at CU-Boulder."