Press Releases
Michael O'Donnell Named 2016 Lawyer of the Year
Denver: Law Week Colorado has named Michael O'Donnell a 2016 Lawyer of the Year. O'Donnell, the chairman and a founding partner of Wheeler Trigg O'Donnell (WTO), joins just four other attorneys in this distinction. The paper characterized O'Donnell as "a road warrior with a practice picking up speed"—no small feat following a 37-year legal career that has already seen its share of high-profile successes.
Law Week cited O'Donnell's national courtroom victories in 2016 for Michelin North America and Auto-Owners Insurance Company. The profile emphasized the teamwork at WTO that makes such wins possible, with the reporter observing O'Donnell's preference to involve younger lawyers for important roles, which judges and juries seem to notice and appreciate.
Founding partner Malcolm Wheeler praised O'Donnell's gifts for trial advocacy and management: "Mike possesses a rare passion and skill for both big-time trial work and executive leadership. While building an extremely successful trial practice, he has helped develop WTO into a leading national trial firm by serving as its chairman since the firm's inception in 1998. This recognition is very well deserved."
In addition to the Michelin and Auto-Owners victories, O'Donnell has spent 2016 crafting a global settlement agreement to resolve over 12,500 wrongful death claims against a healthcare company. Claimants are opting into the agreement now and resolution is pending. O'Donnell also oversees the entire U.S. product liability portfolio for Skyjack, an international manufacturer of aerial lift equipment. Other clients include General Electric, Advanced Bionics, a number of law firms and professional services firms, and many corporations.
"I am humbled by this honor," said O'Donnell. "This is only possible because of the tremendous support, strength, and dedication of all of my colleagues at WTO and that of my family. I am blessed to work with the finest trial lawyers and litigators in our field, bar none, and to have a spouse who is truly my partner in every way."
O'Donnell is also a Law Week Colorado Lawyer of the Decade, a recognition he won in 2010. He is the Best Lawyers 2017 Denver Lawyer of the Year for Legal Malpractice Law – Defendants. Chambers USA ranks O'Donnell nationally and in Colorado for product liability and mass torts defense. For the past four consecutive years, Super Lawyers has ranked O'Donnell the number-one attorney in Colorado based on voting by his colleagues and peers. O'Donnell is a Fellow and former Regent of the American College of Trial Lawyers, a Fellow of the International Academy of Trial Lawyers, and a member of the American Board of Trial Advocates.
Contact: Matt Plavnick | 303.244.0103 | plavnick@wtotrial.com
Over the past decade, Wheeler Trigg O'Donnell lawyers have won 83 complete trial verdicts, 41 complex arbitrations, and 69 significant appeals nationwide for our clients. Established in 1998, WTO currently numbers 100 lawyers. The firm represents sophisticated clients in high-stakes civil trials, appeals, arbitrations, and related matters, including class actions, mass torts, and multidistrict litigation.
Attorneys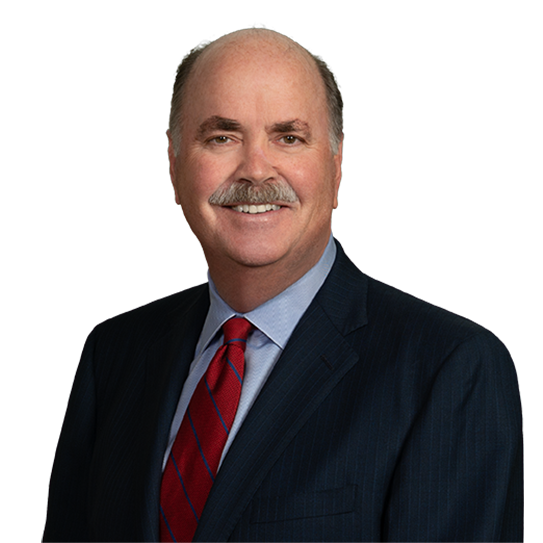 Michael L. O'Donnell
Firm Chair
P. 303.244.1850
F. 303.244.1879
View Bio