Press Releases
Michele Choe and Kenneth Stalzer Elected Partners
Denver: Wheeler Trigg O'Donnell (WTO) elected two new attorneys to the partnership, effective January 1, 2017. The inclusion of Michele Choe and Kenneth Stalzer brings to 42 the number of partners at the firm.
Michele Choe represents clients in mass torts, product liability, professional liability, and employment disputes. In 2016, Michele won an Illinois appeal of a complete defense verdict she and WTO obtained the prior year. That $31 million jury trial involved medical malpractice and negligence clams. Michele has also resolved catastrophic product liability claims against a manufacturer of automotive parts and claims involving negligence against national leaders in the healthcare industry.
Prior to joining WTO, Michele served as an associate in the Chicago office of Sidley Austin. Michele also clerked for The Honorable Donald P. Lay of the U.S. Court of Appeals for the Eighth Circuit. She is a graduate, with distinction, of the University of Iowa College of Law. For three consecutive years, Michele has been named to Colorado Rising Stars for Personal Injury Defense: Products.
Ken Stalzer defends clients in high-stakes product liability and class action litigation nationwide. His clients include Electrolux and McKesson. Ken also has a thriving practice representing businesses and shareholders in complex commercial disputes. This past summer, he obtained a complete defense verdict for Armstrong Steel in a two-week jury trial in federal court in Colorado. The trial involved false advertising and defamation claims brought by a competitor.
Prior to joining WTO, Ken served as an associate in the Chicago office of Schiff Hardin. He earned his J.D. from the University of Chicago Law School and holds both a Ph.D. and a Master's degree from Stanford University. Ken is also a proud Domer, having spent his undergrad years at Notre Dame. Ken has been listed to Colorado Rising Stars for Civil Litigation Defense for each of the past four years.
Contact: Matt Plavnick | 303.244.0103 | plavnick@wtotrial.com
Over the past decade, Wheeler Trigg O'Donnell lawyers have won 83 complete trial verdicts, 41 complex arbitrations, and 69 significant appeals nationwide for our clients. Established in 1998, WTO currently numbers 100 lawyers. The firm represents sophisticated clients in high-stakes civil trials, appeals, arbitrations, and related matters, including class actions, mass torts, and multidistrict litigation.
Attorneys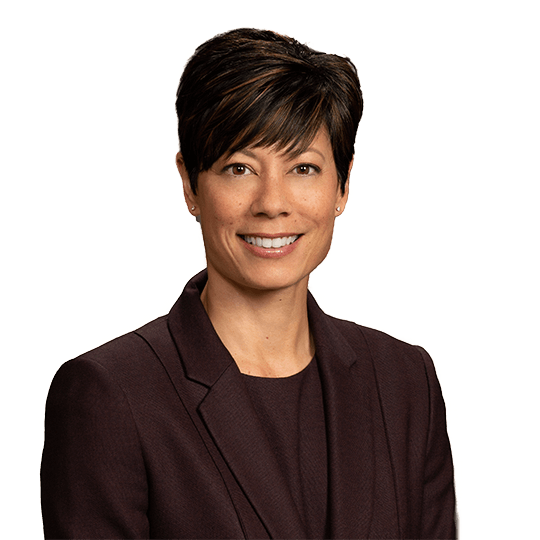 Michele On-ja Choe
Partner, Diversity & Inclusion Chair
P. 303.244.1926
F. 303.244.1879
View Bio