Press Releases
Michele On-Ja Choe: 2020 Law Week Colorado Top Woman Lawyer
Denver: Law Week Colorado has selected Wheeler Trigg O'Donnell (WTO) partner Michele On-Ja Choe as one of five Top Women Lawyers of 2020.
1 of only 5 women lawyers recognized in 2020
Unique healthcare litigator singled out for "grand strategy"
D&I Chair has launched education programs, influenced hiring practices, and steered investments
The newspaper highlights her "grand strategy" in serving clients at the "nexus of hot-button healthcare issues" that threaten healthcare providers and related manufacturers. Choe has built her defense practice at the intersection of professional liability, product liability, and employment in the healthcare industry.
The June 6 article chronicles Choe's path from intercollegiate debate (". . . once I got that bug it was all over: I was going to be a lawyer,") to high-stakes litigation at Sidley Austin in Chicago, where she collaborated with WTO lawyers on trials involving medical devices. "Her heart was in trial work, and she . . . was unlikely to get many opportunities at a large firm," Law Week reports.
Choe's role as WTO's first Diversity & Inclusion Chair also earned high praise. Law Week reported on WTO's education and awareness programming around bias; advancements in data-driven hiring to avoid implicit biases; and investments in national membership organizations that provide significant opportunities for diverse attorneys to gain substantive and meaningful legal experience—both in practice and in building their networks.
"There's no magic trick to really putting in place a meaningful antiracist, antidiscriminatory platform at any organization. It takes time and development to make a workplace really inclusive," Choe told the paper.
"Michele contributes so much to the legal profession," said WTO management committee member Katie Reilly. "She is deeply committed to excellence in client service, demonstrates passion for civic leadership, and builds connections that improve the law for everyone she engages with. I can't think of a lawyer more deserving of this award."
In addition to being named a Top Woman Lawyer, Choe was recently selected to participate in the 2020 Colorado General Counsel Mentor Program. "The caliber of nominees this year was extremely high and speaks very well of the progress being made towards expanding diversity in our profession," wrote the program's co-chair.
Additionally, Choe is an Officer of the Colorado Defense Lawyers Association. Colorado Super Lawyers has recognized her for Employment Litigation Defense for the past two years.
Wheeler Trigg O'Donnell lawyers have taken more than 1,100 trials and arbitrations to verdict or award and more than 300 appeals to opinion all across the nation, with exceptional results for our clients.
Established in 1998, WTO currently numbers 110 lawyers. The firm represents sophisticated clients in high-stakes civil trials, appeals, and related litigation ranging from complex commercial to class actions to catastrophic torts.
Attorneys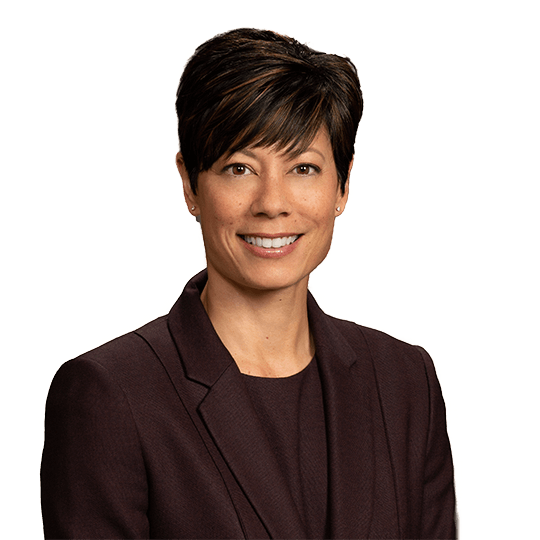 Michele On-ja Choe
Partner, Diversity & Inclusion Chair
P. 303.244.1926
F. 303.244.1879
View Bio