Press Releases
Pfizer Legal Team Wins Daubert Exclusion of Plaintiffs' General-Causation Experts in Birth Defects Mass Tort Litigation
In multidistrict litigation involving more than 600 claimants alleging Pfizer's blockbuster antidepressant Zoloft caused birth defects, Wheeler Trigg O'Donnell partners James Hooper and Andrew Myers, along with litigators from Quinn Emanuel and Kaye Scholer, successfully challenged the admissibility of four causation experts named by the plaintiffs' steering committee. A federal judge hearing the case in Philadelphia granted Pfizer's motion to exclude the plaintiffs' general causation experts, affirming the scientific unreliability of their opinions that the medication caused a wide range of congenital birth defects.
Early this year, the defense team filed and briefed two motions, one challenging plaintiffs' epidemiologist, Dr. Anick Berard, and the other seeking exclusion of plaintiffs' three "mechanism" experts, teratologist Dr. Robert Cabrera, embryologist Dr. Thomas Sadler, and molecular biologist Dr. Michael Levin, all of whom are accomplished scientists in their disciplines. At issue were these experts' opinions on "general causation," whether reliable scientific evidence and reasoning supported their opinions that Zoloft is capable of causing the alleged birth defects in humans.
The court held a seven-day Daubert hearing in April. Following opening statements by Quinn Emanuel's Sheila Birnbaum and Mark Cheffo, WTO partner Jim Hooper cross-examined Drs. Cabrera, Sadler, and Levin. Kaye Scholer's Pamela Yates cross-examined epidemiologist Dr. Berard. Hooper and Yates presented two Pfizer experts, epidemiologist and cardiologist Dr. Steven Kimmel of the University of Pennsylvania, and pediatric cardiologist Dr. Deepak Srivastava of Dell Institutes, to address the relevant science and flaws in plaintiffs' experts reasoning and opinions.
In June, the court issued the first of two orders, excluding the epidemiologist's general-causation opinions based on numerous methodological flaws in her analysis of the available data from human studies. In August, the court similarly excluded the general causation opinions of the remaining three experts, finding numerous methodological flaws in their underlying reasoning, and ruling that "Drs. Sadler, Cabrera, and Levin's opinions about human causation require speculative leaps which are unacceptable in science and in the courthouse; their opinions about human causation are therefore inadmissible under Daubert."
The court has now excluded four of the plaintiffs' expert opinions that Zoloft causes birth defects in humans. All three law firms worked seamlessly for Pfizer to present consistent, effective themes throughout the briefing and hearing. Following the hearing, Hooper stated, "It is rewarding to collaborate with such talented and committed colleagues on this team, particularly on so complex a matter. I know we are all pleased with this good outcome."
Attorneys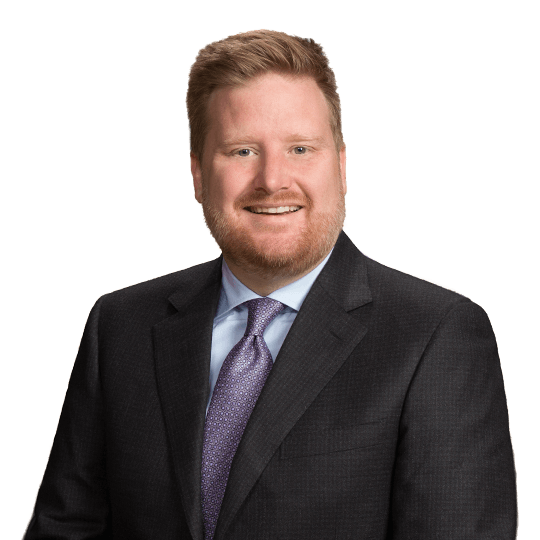 Andrew H. Myers
Partner
P. 303.244.1803
F. 303.244.1879
View Bio