Press Releases
"Power of Attorneys": Carolyn Fairless Featured in DBJ Cover Story
Denver: Wheeler Trigg O'Donnell (WTO) Co-Managing Partner Carolyn Fairless is featured in the Denver Business Journal cover story "Power of Attorneys." The article focuses on how law firm managing partners approach their roles in their respective firms.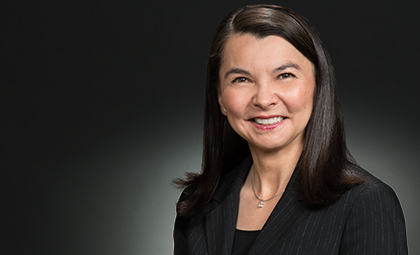 WTO Co-Managing Partner Carolyn Fairless
"I'm all about identifying solutions," the story quotes Fairless. "Problems come up all the time. I don't want to just sit around and wring my hands and talk about how there's a problem. I want to identify that problem and then I want to talk about how we solve the problem. That's something I do in my law practice and something I do in management."

WTO Chair Michael O'Donnell says, "WTO owes much of its success to the leadership Carolyn demonstrates each day in issues large and small, and to the exceptional services she provides to her clients. We are fortunate and grateful to call her our colleague, co-managing partner, and friend."

Having served as managing partner since 2012, Fairless has long balanced management responsibilities with her highly regarded professional liability and commercial litigation practice. "It is a privilege to serve lawyers and companies in high-stakes litigation. These are often deeply personal claims and cases. It's not just a business dispute—it's someone's name, their reputation, their livelihood on the line. That inspires me to always give my clients everything that I possibly can."

Indeed, that same passion, and compassion, is central to Fairless's leadership style, as the article highlights: "You're making decisions that might affect people in an adverse way, you're dealing with people's personal lives, you're dealing with their livelihood. There's a big burden there to carry as a law firm manager."

Fairless is a Fellow of the American College of Trial Lawyers. Chambers USA ranks her among the Top 25 lawyers in Colorado for Commercial Litigation. Colorado Super Lawyers lists her among the Top 100 and Top 50 Women attorneys. Benchmark Litigation has repeatedly named Fairless a Litigation Star and one of the Top 250 Women in Litigation in the U.S. She is the 2021 winner of the University of Colorado Law School Alumni Distinguished Achievement in Private Practice Award.

Wheeler Trigg O'Donnell lawyers have taken more than 1,100 trials and arbitrations to verdict or award and 300 appeals to opinion all across the nation, with exceptional results for our clients.

Established in 1998, WTO today numbers more than 90 trial lawyers and litigators. The firm represents sophisticated clients in high-stakes civil trials, appeals, and related litigation ranging from complex commercial to class actions to catastrophic torts.
Attorneys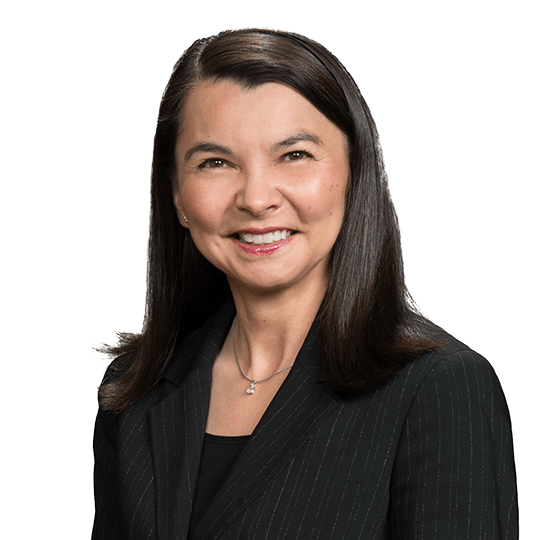 Carolyn J. Fairless
Co-Managing Partner
P. 303.244.1852
F. 303.244.1879
View Bio