WTO wins for Foster Wheeler in asbestos wrongful death case
Stewart v. Foster Wheeler
,
(D. Iowa 2008)
Date: 03.17.08
Plaintiff's estate claimed Navy shipman's mesothelioma stemmed from two years of work near ships' boilers. Defense contended cancer stemmed from other source.
Foster Wheeler was the sole defendant in this case, the first asbestos case tried to verdict in the state of Iowa in more than a decade.
The decedent, Jerry Stewart, served as a fireman aboard the USS George Clymer, a Navy troop transport, in 1949-1950. Foster Wheeler supplied the boilers for the USS George Clymer under contract with the United States Maritime Commission in approximately 1941.
Mr. Stewart was diagnosed with malignant mesothelioma in early 2005, and passed away later that year. This lawsuit was brought against Foster Wheeler on behalf of the estate, by Mr. Stewart's son, for the decedent's pain and suffering, the family's loss of consortium, and also economic damages.
The plaintiff claimed that Mr. Stewart was exposed to asbestos from Foster Wheeler's boilers while standing watch and performing his duties in the machinery spaces aboard the Clymer. The plaintiff further claimed that Foster Wheeler knew or should have known that people like Mr. Stewart were at risk of life-threatening disease from boiler exposures in 1949 (when Mr. Stewart served) and even in 1941 (when the boilers were delivered). The plaintiff asserted both design defect and failure to warn claims.
At the close of the defendant's case, the plaintiff abandoned his design defect claim for want of evidence (at the court's strong suggestion). Only the warnings claim went to the jury. The jury found Foster Wheeler not negligent on the warnings claim. It was then unnecessary for the jury to consider the issues of proximate and medical causation.
Attorneys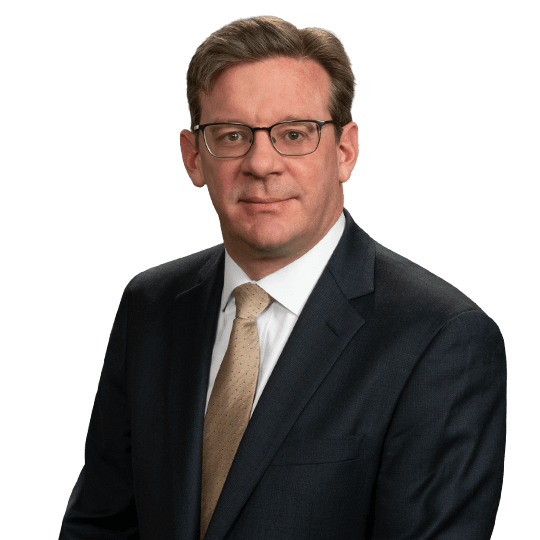 Erik D. Nadolink
Partner
P. 303.244.1894
F. 303.244.1879
View Bio