Press Releases
Wheeler Trigg O'Donnell Elects Two New Partners
Denver: Wheeler Trigg O'Donnell is proud to announce that Stephen Oertle and Theresa Wardon have been elected to the partnership, effective January 1, 2016.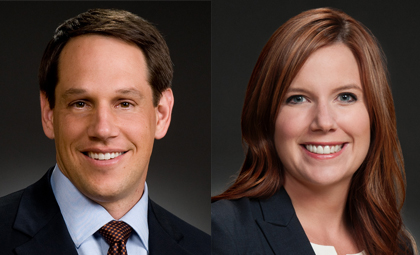 WTO's newest partners, Stephen Oertle and Theresa Wardon
Stephen Oertle has built a successful practice defending manufacturing corporations, service companies, and hospitals in complex commercial, product liability, and personal injury litigation cases. A 2007 cum laude graduate of the University of Michigan Law School, Stephen served as a law clerk to The Honorable William F. Downes of the United States District Court for the District of Wyoming. Stephen is a former captain in the United States Marine Corps and a veteran of the Iraq war.
Theresa Wardon represents clients in complex commercial, class action, and product liability matters on both the trial and appellate levels, with a focus on defending product manufacturers in personal injury and class action cases. A 2008 magna cum laude graduate of Northwestern University School of Law, Theresa served as law clerk to The Honorable Neil M. Gorsuch of the United States Court of Appeals for the Tenth Circuit. Theresa currently serves on the Board of Directors for The Gathering Place.
"We are very pleased to add Stephen and Theresa as partners to WTO. They will each be great additions to the partnership, and we look forward to their continued success," said WTO Managing Partner Carolyn Fairless.
Since 2010, Wheeler Trigg O'Donnell lawyers have won 43 complex trials and 32 significant appeals nationwide. WTO represents sophisticated clients in high-stakes civil trials, appeals, arbitrations, and related matters, including class actions, mass torts, and multidistrict litigation. The Denver-based firm was established in 1998 and today numbers 100 lawyers.
Attorneys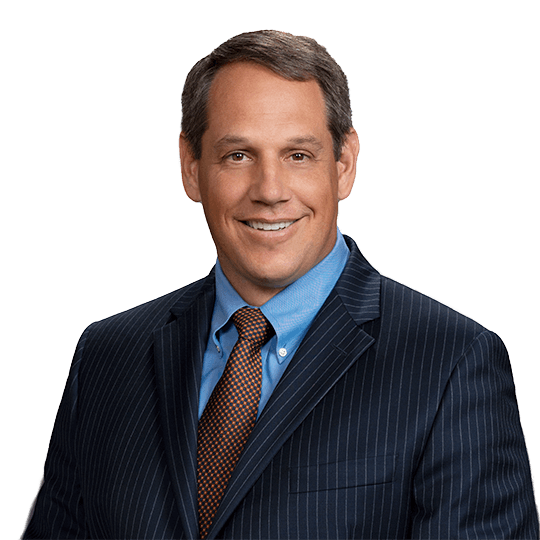 Stephen E. Oertle
Partner
P. 303.244.1959
F. 303.244.1879
View Bio