Press Releases
WTO Expands Executive Management Team: Carolyn J. Fairless Is New Managing Partner
DENVER, CO – Wheeler Trigg O'Donnell announced today that it has expanded its executive management team to include Carolyn Fairless as the firm's managing partner effective immediately. Fairless previously served as the firm's recruiting committee chair.
In addition to the election of Fairless, WTO partners elected Hugh Gottschalk as chief executive officer. Gottschalk had served as the firm's managing partner since 2003. Incumbent Michael O'Donnell was re-elected firm chairman, a role he has held since he helped found the firm in 1998.
The election occurred during the firm's recent annual lawyer retreat. The expansion of the management team is attributable to the firm's growth to almost 80 lawyers.
Fairless has practiced extensively in the federal and state courts in Colorado and has been admitted pro hac vice in a number of other states. Her practice focuses on the defense of legal malpractice claims, product liability, intellectual property, and complex commercial litigation. She has been selected to the Best Lawyers® 2012 and 2013 lists for commercial litigation and legal/professional malpractice defense law. She has been chosen by her peers for the Colorado Super Lawyers® list since 2009 and has appeared on CSL's lists of the top lawyers and top women lawyers in the state in 2011 and 2012. Law Week Colorado named her a top woman lawyer in 2010. Fairless was born in Vietnam and was raised in New Orleans. She graduated in 1998 from the University of Colorado School of Law. She served as president of the Foothills Animal Foundation from 2009 to 2012.
"Carolyn's election to managing partner reflects our ongoing succession planning strategy to develop our next generation of leaders," said firm chairman Mike O'Donnell. "Maintaining a multi-generational firm that develops and supports lawyers who have the capacity and desire to improve our firm, our profession, and our community has been a core value of WTO since our inception. Carolyn has great judgment and is well respected within our firm and the legal community."
Wheeler Trigg O'Donnell was established in February 1998 by a group of nationally renowned trial attorneys who wanted to practice within a firm that focused all of its resources and skills on civil trials. The founding partners were O'Donnell, Malcolm Wheeler, Jack Trigg, Mark Kennedy, and Paul Hultin.
Trial Tested™ Denver-based civil litigation firm Wheeler Trigg O'Donnell helps its clients resolve disputes that threaten their businesses, brands, products, people, and customers. WTO handles trials, appeals, arbitrations, and related areas of complex civil litigation, including class actions and multidistrict litigation, often as national or regional trial counsel, for many of the nation's best-known companies in a wide variety of industries.
Attorneys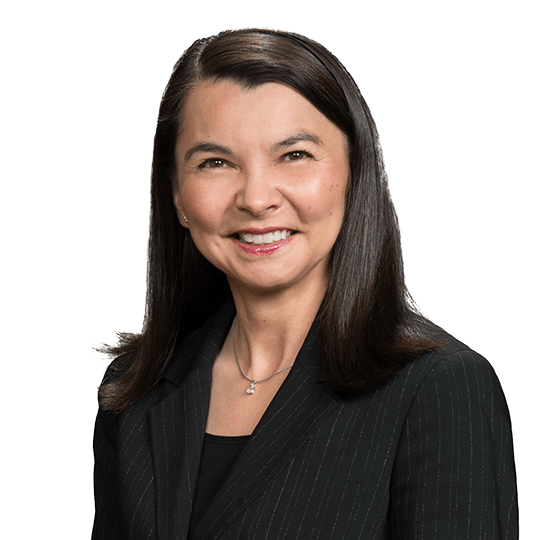 Carolyn J. Fairless
Co-Managing Partner
P. 303.244.1852
F. 303.244.1879
View Bio