Won a defense verdict in a three-week trial for a Michigan hospital facing over $14 million in damages following an in-hospital cardiac arrest and alleged brain injury.
Facing over $14 million in damages claims in plaintiff-friendly downtown Detroit and opposing counsel that had won over $130 million in recent plaintiff victories, a WTO team delivered a defense verdict for a hospital system following a three-week trial.
The case began when the plaintiff, a chronic alcoholic who struggled to stop drinking, checked himself into WTO's client's hospital. Shortly after admission, he suffered cardiac arrest as an unpreventable and unpredictable result of Alcohol Withdrawal Syndrome. The plaintiff subsequently sustained permanent brain damage, rendering him unable to ever walk again.
The plaintiff alleged that the hospital staff administered an excessive dose of the anti-anxiety drug Ativan, which caused the plaintiff's cardiac arrest. The plaintiff also alleged that hospital staff failed to begin CPR in a timely manner, resulting in permanent brain damage.
During litigation, WTO's client faced pressure to settle the case due to a string of plaintiff's verdicts throughout the country, including a $120 million verdict in a medical malpractice case in nearby Chicago. Despite these challenges, WTO and our client proved that neither the plaintiff's cardiac arrest nor his permanent brain damage were a result of the hospital's negligence.
The defense team uncovered Social Security Administration and medical records to show that the plaintiff had sustained most of his injuries prior to his hospital stay. WTO also presented the plaintiff's EKG strips, which indisputably proved that the hospital staff initiated CPR within 75-80 seconds of cardiac arrest—not nearly enough time to cause brain damage. "The strips don't lie," WTO lawyers told the jury, and that theme carried the day. Ultimately, even the plaintiff's cardiology expert could not deny that the strips demonstrated timely CPR. WTO's strategy was so effective that the defense team used the plaintiff's own slides against them, successfully, in closing arguments.
After less than 20 minutes of deliberation, the jury returned a unanimous defense verdict dismissing the plaintiff's claims. This win sends a strong message that although similar cases have returned nine-figure plaintiff's verdicts, many of these cases still can and will be successfully defended.
Attorneys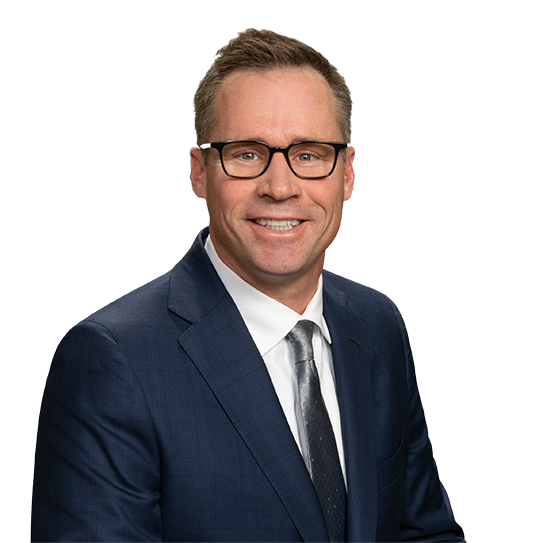 LaMar F. Jost
Partner
P. 303.244.1905
F. 303.244.1879
View Bio