Press Releases
American College of Trial Lawyers Elects WTO's Michael O'Donnell President-Elect
Denver: The American College of Trial Lawyers (ACTL) has elected Wheeler Trigg O'Donnell (WTO) Chair Michael O'Donnell the 2021 President-Elect of the Executive Board. The ACTL is the nation's preeminent organization of trial attorneys. Membership is limited to the top 1% of lawyers in each state. O'Donnell has previously served as Secretary and Treasurer of the Board. He is one of nine ACTL Fellows at WTO.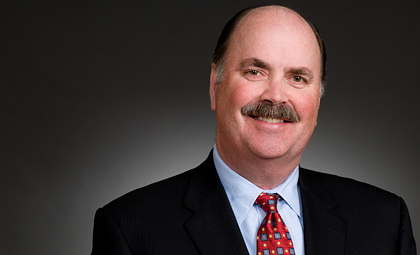 WTO Chair Michael O'Donnell
ACTL Fellow and WTO Co-Managing Partner Carolyn Fairless says, "Mike's commitment to excellence, ethics, and service to help advance trial practice make him a natural steward for the ACTL. I can't think of anyone better suited to serve the College and its Fellows."
Career Highlights
O'Donnell represents Fortune 500 companies, as well as lawyers and law firms, in complex litigation nationwide. He has taken more than 75 trials to verdict and appeared as lead defense counsel in 40 states. Recent highlights include:
Winning a $1.25 billion electric industry fee dispute in a fully remote trial during the pandemic;
Serving as liaison counsel to all distributor defendants in federal multidistrict litigation in California involving vaping products; and
Successfully arguing as lead national trial counsel before the U.S. Judicial Panel on Multidistrict Litigation to defeat an attempt to create an MDL involving a popular medical product.
"His ability to inspire and help others . . . sets Mike apart."
ACTL Fellow and WTO Founding Partner Malcolm Wheeler says of O'Donnell's leadership: "When we launched our national trial firm more than 20 years ago, the other founders and I were fortunate that Mike agreed to serve as our managing partner. WTO owes much of its success to Mike's leadership, vision, and talent—and most of all to his ability to inspire and help others to do more good work and to do it better. This is what sets Mike apart and will serve the College well in the coming years."
National Recognition
In addition to his ACTL service, O'Donnell is a Fellow of the International Academy of Trial Lawyers. For eight straight years, O'Donnell has been named the #1 lawyer in Colorado Super Lawyers based on input from his peers and independent research. He is ranked in Chambers USA for Nationwide Product Liability & Mass Torts Defense and in Band 1 in Colorado for General Commercial Litigation. In 2019, BTI Consulting named O'Donnell a Client Service All-Star based exclusively on input from in-house counsel.
Contact: Matt Plavnick, Director of Client Development – 303.244.0103 plavnick@wtotrial.com
Wheeler Trigg O'Donnell lawyers have taken more than 1,100 trials and arbitrations to verdict or award and more than 300 appeals to opinion all across the nation, with exceptional results for our clients.
Established in 1998, WTO currently numbers 100 lawyers. The firm represents sophisticated clients in high-stakes civil trials, appeals, and related litigation ranging from complex commercial to class actions to catastrophic torts.