Press Releases
WTO Partner John Fitzpatrick Named 2016 BTI Client Service All-Star Nationwide for Toxic Torts
Denver: The BTI Consulting Group has named Wheeler Trigg O'Donnell partner John "Fitz" Fitzpatrick to its annual list of Client Service All-Stars. 312 individual attorneys from 163 law firms nationwide were named to the list, and of these only two were recognized in the area of toxic torts.
According to BTI, "The only way to become a BTI Client Service All-Star is for corporate counsel to single out an attorney for client service exceeding all others. No attorney can lobby to be added to list, there is no self-submission process, and law firms cannot provide names of clients to be contacted."
In determining which attorneys to recognize as Client Service All-Stars, BTI observes that relatively few lawyers "focus on delivering the absolute best client service. Not just good – the absolute best. As in: serving the client better than anyone else." BTI's list strives to satisfy that criteria.
"Fitz's dedication to his clients is exceptional," said WTO Chairman Michael O'Donnell, "and his uncompromising trial preparation and performance is equally impressive. Fitz is a great example to anyone who would pursue a career as a trial generalist at this level."
Fitz has tried over 220 cases to verdict in more than 40 states. Most recently, he won a defense verdict for child car seat manufacturer Evenflo in a $15 million federal lawsuit alleging failure to warn. Fitz's clients also include Foster Wheeler, General Electric, and Premier Insurance.
Since 2010, Wheeler Trigg O'Donnell lawyers have won 44 complex trials and 33 significant appeals nationwide. WTO represents sophisticated clients in high-stakes civil trials, appeals, arbitrations, and related matters, including class actions, mass torts, and multidistrict litigation. The Denver-based firm was established in 1998 and today numbers 100 lawyers.
Attorneys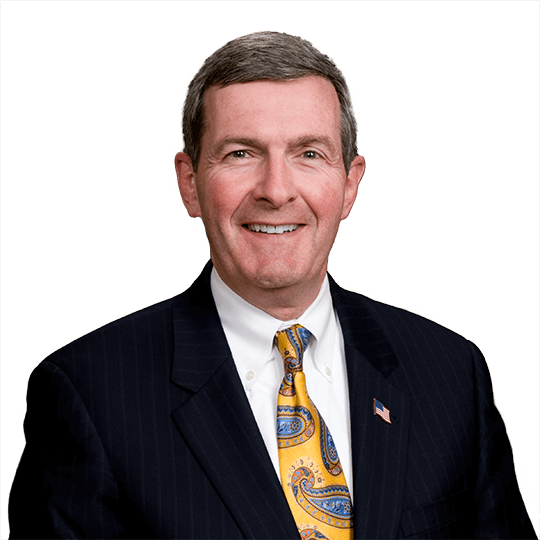 John M. Fitzpatrick
Partner
P. 303.244.1874
F. 303.244.1879
View Bio