Press Releases
BTI Consulting Honors WTO in "Litigation Powerhouses" Rankings
Denver: BTI Consulting recognized Wheeler Trigg O'Donnell (WTO) for nationwide class action and product liability litigation in its latest rankings, "Litigation Powerhouses: The Law Firms Leading the Litigation Market."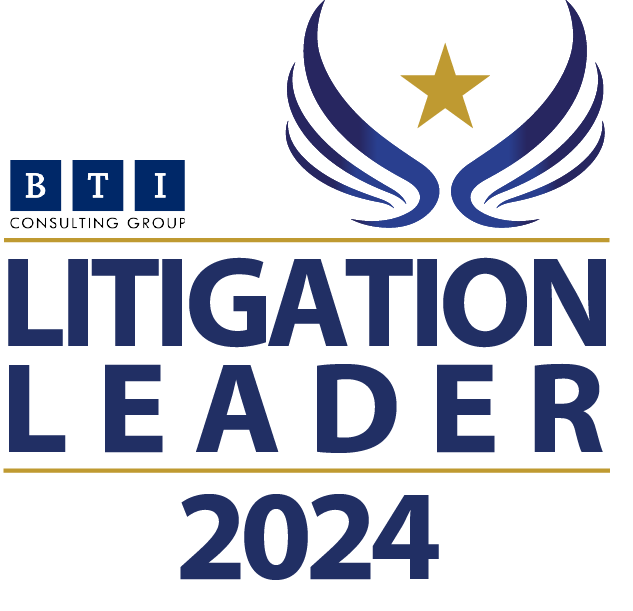 The firm is named to BTI's "Class Action Leaders 2024" and "Product Liability Litigation Leaders 2024," alongside firms including Skadden, Kirkland & Ellis, and Gibson Dunn. BTI recognized fewer than 20 firms in each practice area.
"We're proud that WTO's clients are so impressed with our service and results that they named us among an elite group of firms to use when the stakes are high and companies need help most," says WTO Co-Managing Partner Mike Williams.
Clients singled out the firms without prompts or suggested names, BTI said. "Clients are clear as to which firms surfaced to the top," BTI wrote. BTI highlighted that clients are hiring law firms offering:

• Early assessment no matter how few facts are known
• An aggressive defense while simultaneously pursuing a settlement
• Insights about how other companies in the client's industry handle similar matters
• Legal project management skills
• Certainty in knowing who will be doing the work
• Skills in anticipating what will come next or arise out of an existing matter
Within the past year, BTI also named WTO to its annual "Most Recommended" list and among the top 50 U.S. firms for client service.
BTI rankings are unique in the industry because no firm can nominate or submit for recognition. Rankings are based exclusively on BTI's surveys and interviews with in-house leaders.
Wheeler Trigg O'Donnell lawyers have taken more than 1,100 trials and arbitrations to verdict or award and hundreds of appeals to opinion across the nation, securing exceptional results for our clients.
Established in 1998, WTO today has more than 110 trial lawyers and litigators. The firm represents sophisticated clients in high-stakes civil trials, appeals and related litigation ranging from complex commercial to class actions to catastrophic torts.