Press Releases
Former Colorado Solicitor General Fred Yarger Joins Wheeler Trigg O'Donnell
Denver: Fred Yarger, the former Solicitor General of Colorado, has joined Wheeler Trigg O'Donnell (WTO) as a partner. He brings extensive experience handling high-stakes appeals and complex commercial litigation throughout the country.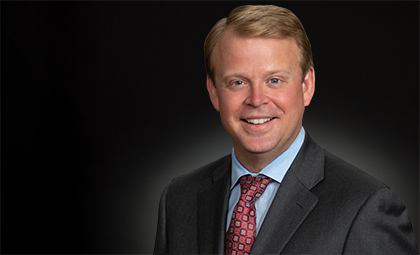 WTO Partner Fred Yarger
Yarger has appeared as counsel of record before the U.S. Supreme Court more than 20 times and has argued four cases to the nation's highest tribunal, including the "blockbuster" Masterpiece Cakeshop. His victories in the Supreme Court include a decision insulating his client from hundreds of millions of dollars in claimed liability in an interstate pollution dispute that grabbed national headlines.
Protecting Client Interests
In every case, Yarger develops strategies that protect his clients' interests and seek to favorably shape the law. Highlights include:
Argued before the U.S. Supreme Court in a case challenging jury secrecy rules that national media called a "top five" case of that term;
As Colorado Solicitor General, won each of the five significant cases he argued in the Colorado Supreme Court, including cases affecting the oil and gas, consumer lending, and residential mortgage industries; and
Represented Colorado in trial courts across the country as part of multistate coalitions, winning the first injunction against the federal "Waters of the United States Rule" and striking down federal oil and gas regulations that duplicated state rules and hindered resource development.
Before joining WTO, Yarger was a partner in the Denver office of Gibson, Dunn & Crutcher LLP, where he litigated cases across the country, including business disputes, class actions, and regulatory challenges. Throughout his career, he has handled high-profile matters involving the oil and gas, e-commerce, consumer finance, and natural resources industries. In addition to his appellate and commercial litigation successes, Yarger brings deep experience handling litigation involving government agencies.
"Not many appellate lawyers get to be this entrepreneurial."
"No one in this part of the country offers clients what Fred does," said WTO Co-Managing Partner Mike Williams. "Clients seeking elite appellate counsel need no longer look to the coasts. Fred's talent and experience combined with WTO's boutique platform makes a compelling value proposition."
"Joining WTO is an exciting next step," said Yarger. "I've got the support of a top-tier national litigation practice, but we can be nimble in serving clients with major appellate opportunities and complex trial litigation that demands a sophisticated strategic approach. Not many appellate lawyers get to be this entrepreneurial."
WTO Founding Partner & Chair Mike O'Donnell observed that Yarger brings creative resourcefulness to top-level appellate work and other litigation. "Fred meets clients where they are, without assumptions about how a litigation must develop. He's a natural fit for our firm and our clients."
National Recognition
Yarger is a three-time winner of the National Association of Attorneys General "Best Brief Award" for his written advocacy before the U.S. Supreme Court. Law Week Colorado named him a Top Litigator in 2018, and the Denver Business Journal listed him in Who's Who in Energy that year.
Yarger is a member of the Colorado Supreme Court Standing Committee on the Rules of Professional Conduct and serves as Vice President of the Tenth Circuit Historical Society. He served as a judicial clerk to the Hon. Timothy M. Tymkovich of the U.S. Tenth Circuit Court of Appeals and the Hon. Mark. R. Filip of the U.S. District Court for the Northern District of Illinois. Yarger earned his J.D. in 2007 from the University of Chicago Law School, Order of the Coif, and his B.A. from Dartmouth College in 2004, magna cum laude.
Yarger represents WTO's second high-profile partner addition this fall. In September, Juan Ramirez joined WTO from Kimberly-Clark.
Contact: Matt Plavnick, Director of Client Development – 303.244.0103 plavnick@wtotrial.com
Wheeler Trigg O'Donnell lawyers have taken more than 1,100 trials and arbitrations to verdict or award and more than 300 appeals to opinion all across the nation, with exceptional results for our clients.
Established in 1998, WTO currently numbers 100 lawyers. The firm represents sophisticated clients in high-stakes civil trials, appeals, and related litigation ranging from complex commercial to class actions to catastrophic torts.
Attorneys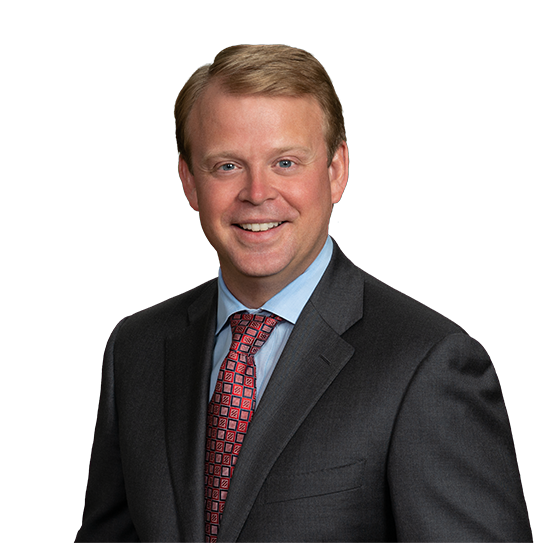 Frederick R. Yarger
Partner
P. 303.244.1990
F. 303.244.1879
View Bio