Press Releases
Habib Nasrullah Elected Fellow by the American College of Trial Lawyers
Denver: Habib Nasrullah, a partner with the national civil litigation firm Wheeler Trigg O'Donnell LLP (WTO), has been named a Fellow of the American College of Trial Lawyers (ACTL). Fellowship in the ACTL is by invitation only, and membership will never exceed 1% of the total lawyer population of any state. The ACTL is the preeminent professional organization for trial lawyers in the United States.
"Habib exemplifies everything the ACTL represents: 'the very highest standards of trial advocacy, ethical conduct, integrity, professionalism and collegiality,'" said Michael O'Donnell, WTO Chairman and ACTL Fellow and Regent for the Tenth Circuit. "Habib is an elegant trial lawyer, a resourceful litigator, and most importantly, a human being of exceptional warmth and character."
With the addition of Nasrullah, seven WTO partners are ACTL Fellows. Nasrullah joins O'Donnell and Scott Barker, Hugh Gottschalk, Kevin Kuhn, Jack Trigg, and Malcolm Wheeler.
Nasrullah represents major clients in high-profile, high-stakes litigation involving mass torts and product liability claims.
Defended a food distributor in allegations of Listeria contamination resulting in 33 deaths and 146 confirmed cases in one of the largest and deadliest food-borne illness outbreaks in the U.S.
Retained as lead trial counsel by General Electric to defend the company against claims brought by 100 NATO soldiers that exposure to radiation from GE-manufactured Cold War missile systems resulted in cancer. Nasrullah eventually helped GE settle the cases for the equivalent of two months' worth of defense costs.
Represents McKesson, the largest pharmaceutical distributor in North America, in mass torts involving Lipitor, Zoloft, and Fen-phen, as well as generics including metoclopramide, sodium alendronate, allopurinol, and finasteride.
A former Assistant U.S. Attorney, Nasrullah also maintains a very active white collar and investigations practice, representing numerous companies, executives, and public officials in compliance, corruption, and quasi criminal matters.
Contact: Matt Plavnick | 303.244.0103 | plavnick@wtotrial.com
Since 2010, Wheeler Trigg O'Donnell lawyers have won 46 complex trials, 51 arbitrations, and 37 significant appeals nationwide. WTO represents sophisticated clients in high-stakes civil trials, appeals, arbitrations, and related matters, including class actions, mass torts, and multidistrict litigation. The firm was established in 1998 and today numbers 98 lawyers.
Attorneys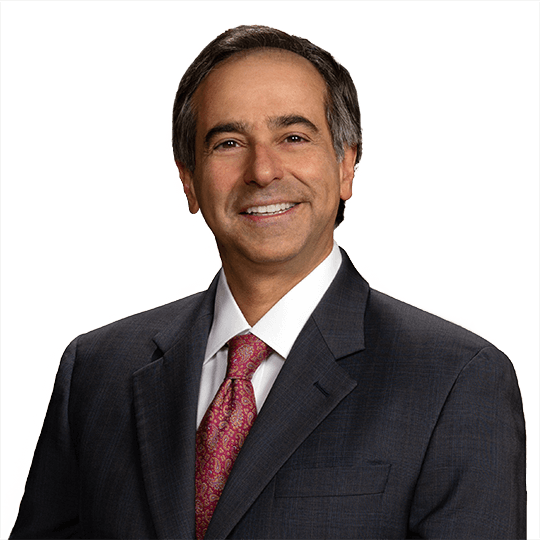 Habib Nasrullah
Partner
P. 303.244.1960
F. 303.244.1879
View Bio