Press Releases
"Taking Litigation Market Share from Big Law" - ALM Pro Mid-Market Report Highlights WTO
In the ALM Pro Mid-Market Report, Wheeler Trigg O'Donnell ("WTO") Co-Managing Partner Mike Williams and other law firm leaders discuss why clients increasingly choose midsize law firms and boutiques, rather than large law firms, for litigation work. The March 22, 2023 article unpacks a recent Thomson Reuters study that sees midsize and specialty firms taking litigation market share from Big Law.
Williams explains that WTO has won recent assignments from clients that had been using Am Law 50 firms. "They don't necessarily bite when everything is going great," Williams said. "But when they start to get pressure from the business to cut costs, that's when we tend to get more serious looks from new clients." As clients look more closely at where they can obtain the best value, they find that midsize firms may be able to offer lower rates without sacrificing quality.
In addition to better value, the article credits trial experience, specialization, and flexibility as reasons for this trend. Lawyers in midsize firms typically try cases more regularly than larger firms and as a result build up a history of success in specific areas, which establishes credibility. "In the cases where Wheeler Trigg has been able to usurp Big Law on major matters for blue-chip clients," the article states, "Williams said the firm's history of success has been crucial" to overcome clients' initial skepticism about working with a 100-lawyer firm.
Midsize law firms also tend to be more flexible than larger firms in terms of billing arrangements, which can be very attractive to prospective clients. Williams cited a recent RFP that WTO won after offering high caliber legal work on a discounted flat fee with a bonus structure. "I think it really helped this client sell it to business leadership that we were going to . . . put skin in the game," said Williams.
Click here for the full article (subscription required).
Wheeler Trigg O'Donnell lawyers practicing today have taken more than 1,100 trials and arbitrations to verdict or award and hundreds of appeals to opinion all across the nation, with exceptional results for our clients.
Established in 1998, WTO currently numbers more than 110 trial lawyers and litigators. The firm represents sophisticated clients in high-stakes civil trials, appeals, and related litigation ranging from complex commercial to class action to catastrophic torts.
Attorneys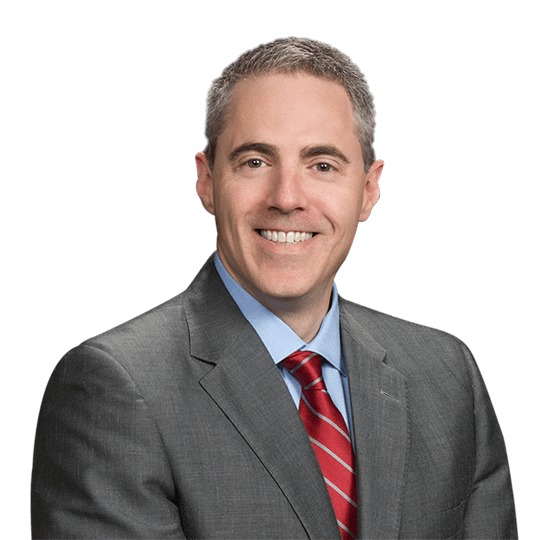 Michael T. Williams
Co-Managing Partner
P. 303.244.1867
F. 303.244.1879
View Bio