Press Releases
Four WTO Lawyers Named BTI Client Service All-Stars 2020
Denver: The BTI Consulting Group has named four Wheeler Trigg O'Donnell (WTO) partners to its Client Service All-Stars 2020 list. John Fitzpatrick, Michael O'Donnell, Kathryn Reilly, and Michael Williams all earned spots on this year's list. According to BTI, these lawyers deliver "the absolute best levels of client service—better than all others."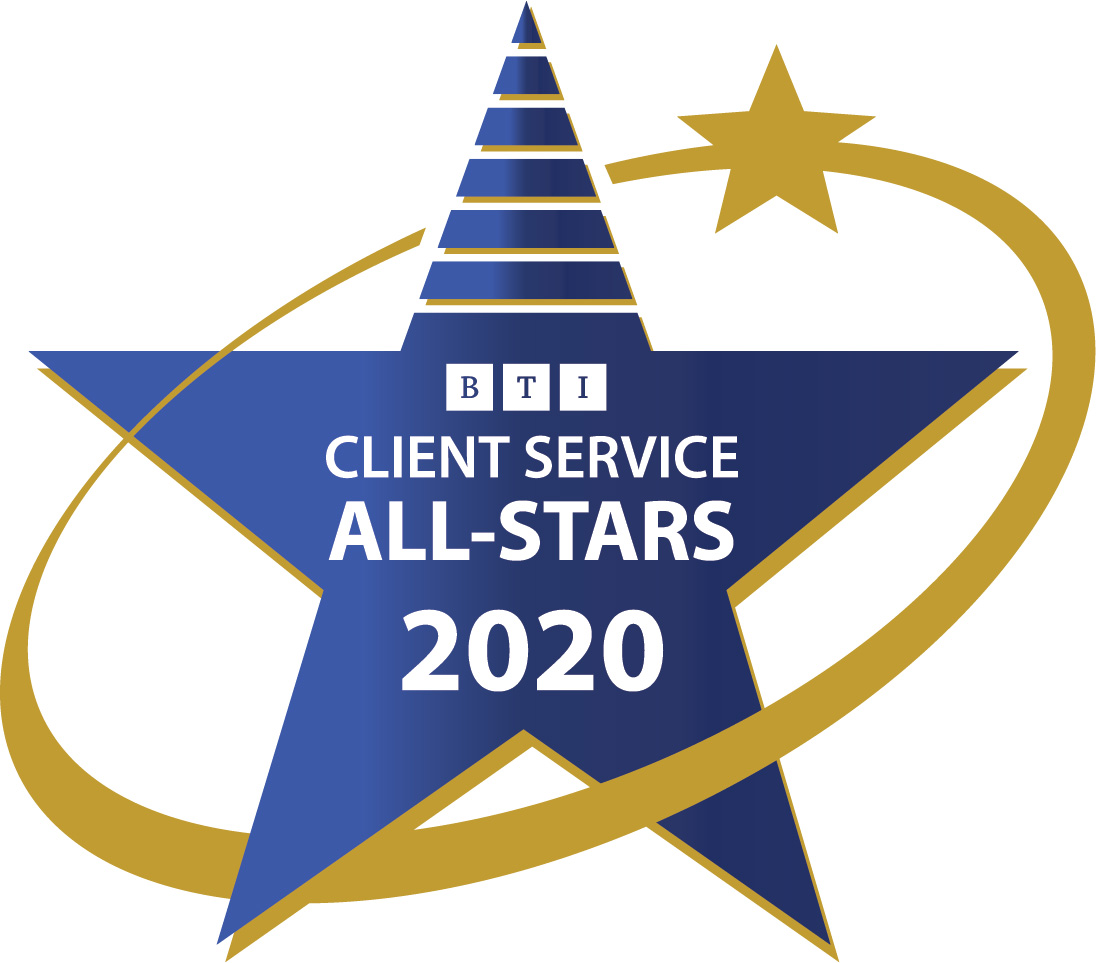 BTI singled out O'Donnell and Reilly as "MVPs" for their back-to-back appearances on the list in 2019 and 2020. Out of 475 lawyers nationwide to earn an All-Star ranking, only 61 lawyers repeated in consecutive years—a significant feat. Fitzpatrick and Williams also won All-Star honors in 2016 and 2015, respectively.
"A Truly Elite Group of Standout Firms"
In its report, BTI identified 650 law firms nationally that serve large clients ($700 million or more in revenue). Only 44 firms—or less than 7%—are home to 4 or more BTI Client Service All-Stars: "a truly elite group of standout firms," according to BTI. WTO is the only firm of its size to make this list.
"BTI's recognition affirms what we—and our clients—know about WTO lawyers," said Co-Managing Partner Carolyn Fairless. "We lead for our clients, and we never cease working to make them happy. Congratulations to my colleagues for this well-earned honor. "
The Client Service All-Stars stand out among industry recognitions, as BTI bases its rankings solely on interviews with 350 in-house counsel at large companies. "Clients are free to select from the universe of all the attorneys they know as we offer no lists, prompting, or suggestions. And we don't take self-submitted entries or any other self-promotion. You can only earn this one with your clients."
These results build on WTO's prior recognitions as a BTI "Midsize Heavyweight" (2020) and one of BTI's Top 14 "Most-Feared" Firms (2019).
###
Contact: Matt Plavnick | 303.244.0103 | plavnick@wtotrial.com
Wheeler Trigg O'Donnell lawyers have taken more than 1,100 trials and arbitrations to verdict or award and more than 300 appeals to opinion all across the nation, with exceptional results for our clients.
Established in 1998, WTO today numbers 100+ trial lawyers and litigators. The firm represents sophisticated clients in high-stakes civil trials, appeals, and related litigation ranging from complex commercial to class actions to catastrophic torts.